Owner
Dustin L. Weber MED, DC
Dr. Dustin L. Weber was born and raised on the plains of Kansas. He grew up a diehard Kansas Jayhawks Fan and dreamed of playing baseball and basketball there. Dr. Weber's chiropractic story started long before he knew. Through the course of high school, baseball became his passion. So much so that he was award both an academic and athletic scholarship to pitch for a local college program.
Unfortunately, as fate would have it Dr. Weber suffered a season ending shoulder surgery his freshman year. After a year of rehab he tried to make another comeback but again injured his throwing shoulder and had yet another operation. At this point he knew something was seriously wrong with his back and shoulder, so much so that his medical doctors suggested exploratory surgery in his mid spine and neck. At 22 years old, the idea of another surgery was not appealing. Dr. Weber decided to focus on his academics and injury rehab. Upon graduation with his bachelors in biology, Dr. Weber was awarded a scholarship for his master's degree as a research assistant in a research lab. This is where fate would interject.
"I was working in the lab one day and met a local chiropractor who was somehow affiliated with our program as a sport med doctor. We started chatting and soon the topic of my shoulder and back came up. He listened intently as I described the constant pain, numbness and tingling I was feeling on the right side of my spine and neck. He then asked if I had ever seen a chiropractor for this. To which I told him I had only seen a chiropractor for sports related ankles injuries. He then went on to explain that he thought he could help me. As such, after a very thorough exam the doctor adjusted my mid spine and wow! Just like that I felt almost complete relief. I was amazed, shocked and a little confused about what had just happened. I had not had a single shred of relief in over 5 years, just like that 80% of the pain was gone. I asked him what had just happened. He explained in detail my problem and that it was something he has actually seen a lot in other baseball players. He went on to say that I had a pinched nerve in my neck and mid back that was causing numbness, tingling and pain that ran down my arm. I was floored, I had probably seen ten of the best orthopedic doctors about my shoulder and back, and only he was the one that found the problem. I was so changed by the encounter that when I graduated with my Master's degree on a Friday. I packed all my belonging up and moved 3 hours away from home and started at Cleveland Chiropractic College in Kansas City that next Monday morning."
Dr. Weber sees a number of different conditions in his office. Anything from sports injuries, to motor vehicle accidents, workers comp, trauma cases etcetera. His passion is family care, he has done many hours of post graduate education in pregnancy and pediatrics. Dr. Weber also is a firm believer in  wellness care. His philosophy is that, "its easier to keep someone well than to bring them back from the brink."   He has developed a number of programs that everybody loves for families or individuals that can make it affordable for all. He goes on to say, "we are on a mission here. People are hurting a thousand different ways that chiropractic care can help. Our duty is to offer a place and solution to everyone who needs our help so that their lives are not destroyed by poor health."
Jayme C. Weber RT (R)(MR)(VI)
Jayme Martin Weber was born and raised in middle Tennessee. Currently working at a Sacred Heart Hospital, she previously worked as an Interventional Technologist at Vanderbilt Medical Hospital for 11 years after graduating from Volunteer State Community College.
Driven by the passion she takes pride in providing the best patient care possible. In 2018 she meet the man of her dreams, Dr. Dustin L. Weber DC, and his sweet Goldendoodle fur baby, Roxie. Moving to sunny Pensacola in 2019, they tied the knot in 2020 at a beautiful outdoor wedding in her hometown. Still, Dr. Weber often says you can take the girl out of Tennessee but you can't take Tennessee out of the girl.
Office Manager
Brianna Bermudez
Hi, I'm Brianna! I graduated with my Bachelors of Science in Ministerial Leadership in August of 2021 in Jacksonville, FL. Shortly after achieving my degree, I packed up my belongings and headed out to the Panhandle to be a part of launching Voyage Church.
Although moving away from family and the place I grew up was tough, it has been one of the most rewarding decisions of my life. I live to love people and bring light into their worlds. Overall health and fitness is a huge part of who I am. If I'm not caring for patients, hanging with Voyage youth and young adults or singing at church, you can find me in the salt air or at the gym.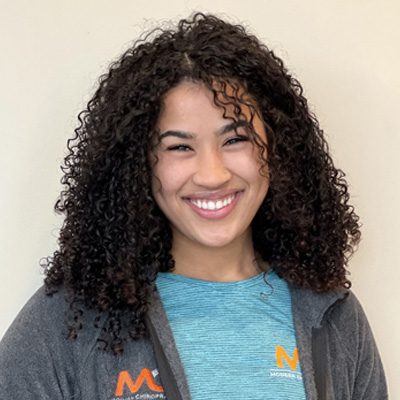 Chiropractic Assistant
Adrianna Green
Hi! My name is Adrianna. I graduated with my BA in Psychology in December of '22. I am a momma to the coolest little dude ever. I grew up moving between Oklahoma and Texas, I'd say I'm a Southern girl! I love lifting heavy and watching sports.
I would like to eventually work in rehabilitation for professional athletes. Modern Chiropractic is an excellent opportunity to learn and grow, it's exciting to watch the progression of patients getting better and showing significant improvement with consistent care.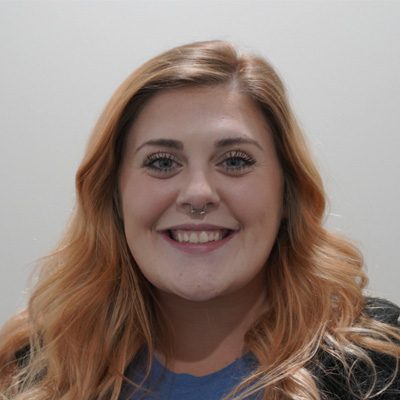 Chiropractic Assistant
Baily Douglas
Hey y'all! My name is Baily Douglas. I was born and raised in Harrisburg, Arkansas and moved to the Pensacola area as a teenager.
I am progressing towards a degree in Radiology Tech at Pensacola State College. I serve as a children's ministry leader at Pinehaven Baptist Church.
I am a dog mom and I spend a lot of time taking my fur baby out for walks on the beach or playing fetch at the park. In my free time I enjoy being outdoors, going to the gym, and most importantly spending time with my family and friends.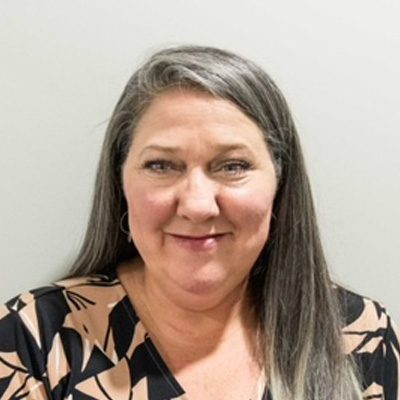 PI Patient Coordinator
Christy Hayes
Hi, my name is Christy. I was born and raised in the coastal region of South Carolina. I hold a Bachelor of Science degree in Chemistry from Francis Marion University. My professional background is mostly in the pharmaceutical industry and most recently in the optical field.
I met and married my best friend who was in the USAF so we spent fifteen years moving all over while building our family. Now retired from the Air Force and calling the Pace/Milton area home for ten years, we have three young adult children, an almost two-year-old granddaughter and another one on the way. I spend most of my time hanging out with family and friends, serving at Voyage Church, and relaxing on the beach.
I am excited about switching gears professionally and look forward to helping care for the needs of hurting people and being an advocate for them, while proudly representing Modern Chiropractic.
chiropractic assistant
Makenzie Turcic
Hey everyone! My name is Makenzie Turcic. I was born in Pensacola but I have lived in this area my whole life. I am currently working towards a Associates degree in Sports and Fitness Management with my end goal being a Masters degree in Athletic Training.
My passions include playing soccer, throwing discus and javelin, working out, and spending quality time with my friends and family.
My best friend is my little brother Colson James as well as my 3 dogs. You can always catch us at the beach or hanging out.
OFFICE HOURS
---
Monday
9:00am - 1:00pm
3:00pm - 6:00pm
---
Tuesday
9:00am - 1:00pm
3:00pm - 6:00pm
---
Wednesday
9:00am - 1:00pm
3:00pm - 6:00pm
---
Thursday
9:00am - 1:00pm
3:00pm - 6:00pm
---
Friday
9:00am - 1:00pm
3:00pm - 6:00pm
---
Saturday
Closed